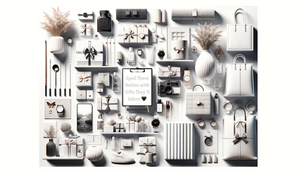 Unique, Thoughtful, and Luxurious Gifts for Every Occasion
Spoil Me
Why wait for someone else to spoil you when you can lavish yourself with the richness you deserve? Step into a realm where every item is a testament to your worth, where every moment of pampering is a well-deserved tribute to your elegance.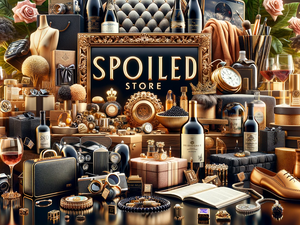 Testimonials
I was searching for something truly special for my best friend's 30th birthday, and Spoiled Store had just the thing. Now its my go-to for gifts that are as unique and precious as the people I'm giving them to.

Linda J
I always struggle to find gifts for my family that are both meaningful and delightful. That changed when I discovered Spoiled Store. I can't recommend them enough for anyone looking to truly spoil someone special.

Anthony F
For our fifth wedding anniversary, I wanted to surprise my husband with something extraordinary. Spoiled Store's selection of high-end tech gadgets was just what I needed. Thank you, Spoiled Store, for helping me make our anniversary unforgettable with your exquisite selection and impeccable service.

Jamie E
HAPPY SPOILING
Subscribe... We love spoiling our members!